Exit Intent Pop-Ups
Generally, over half of the people that leave your website will never come back for a return visit. Lowering this number by even a few percent will have a huge impact on your site's conversion rate.
This is where the Exit Intent add-on for Boxzilla comes in to play.
Boxzilla's exit-intent technology will monitor user behavior and detect when they are about to leave your site. You can then show these visitors a targeted pop-up at just the right time.
Exit Intent in action
The following animation demonstrates the trigger. The visitors skims the article, proceeds to leave and is then shown a pop-up reeling them in.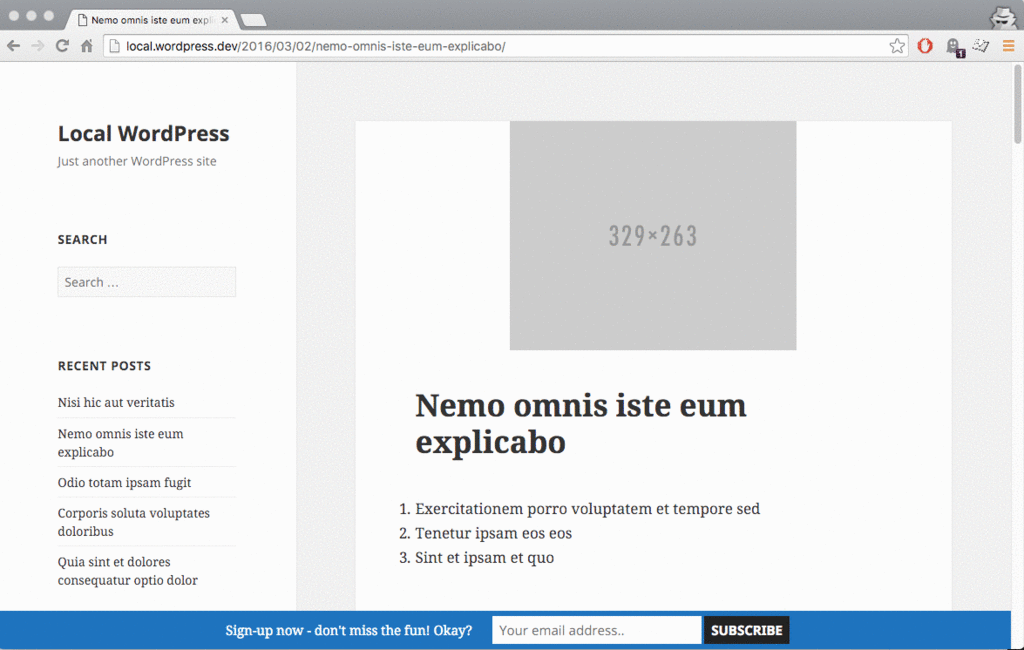 Enabling Exit Intent
After installing & activating this add-on plugin, enabling exit intent is as simple as ticking a box on the page where you edit your box.

Selecting the "exit intent" option will enable exit-intent detection as the trigger method for that pop-up.
Ready to boost your site's conversion? Get started with Boxzilla Exit Intent now.
Installing Exit Intent
Check out our installation guide for step-by-step instructions on how to install and activate this functionality.
Start with Boxzilla now. It only takes a minute.