Features
Here's what makes Boxzilla great, and why you should be using this on your sites too.
Present your offerings. At just the right time.
Using Boxzilla, you can ask your visitors to perform a certain action at just the right time.
For example, you can create a pretty box containing any content you like and have it show once a visitor reaches the end of your blog post.
This visitor has engaged with your content and probably got some value out of it, making it more likely that they will respond to whatever it is you're asking.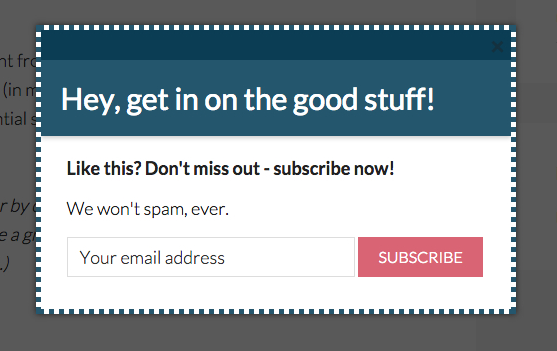 Any Call-To-Action. Hassle-free.
You are not limited when it comes to the actual content of your boxes (or pop-ups, if you will).
Using the box editor you can enter anything as the box content, ranging from simple text to more advanced HTML or even shortcodes handled by third-party plugins.
You will be able to see the final result straight from your WordPress visual editor.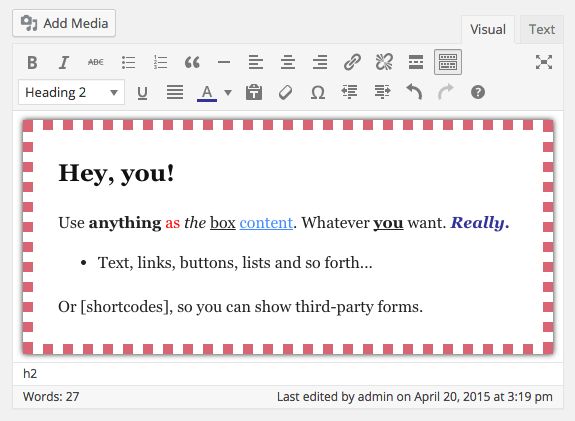 Blend in with your theme. Or choose to stand out.
After writing your box content, you can make the box truly your own by modifying the appearance of the box using a simple and intuitive interface.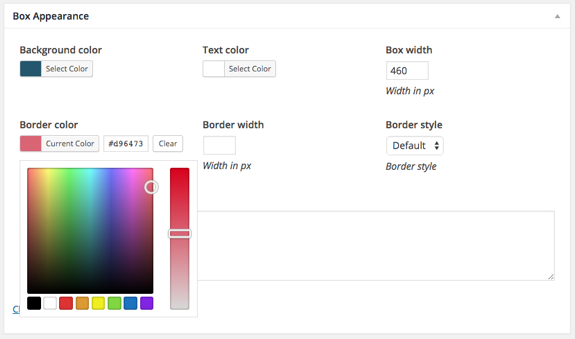 Start with Boxzilla now. It only takes a minute.