Theme Pack
This plugin adds several beautiful preset themes which you can choose from to your Boxzilla.
You can pick a theme, immediately see the result in your editor and then further customise the colors to your own liking, so you can truly make it your own.
There's a demo page showcasing the themes which are included in this Theme Pack so you can live preview them right now.
Activating any of the themes is a simple one-click in your box settings.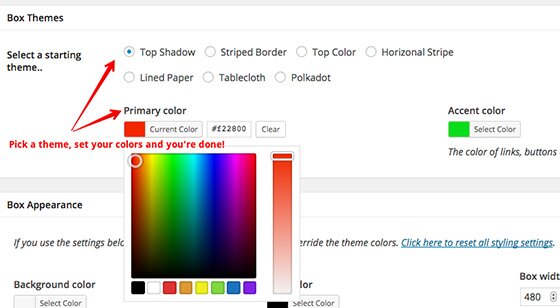 Using this theme pack you can easily create beautiful eye-catching boxes without needing complex CSS styling rules.
Start with Boxzilla now. It only takes a minute.